This is the first post about "artisanal" sound synthesis techniques that can be used to imitate (try-to imitate 😉 ) the wonderful sounds of nature. I tried to replicate the chirping of cuckoos that in this period can be heard near my house (North Italy).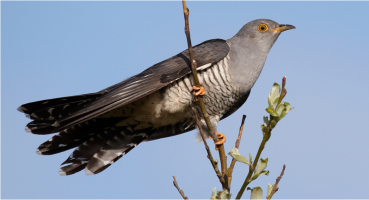 I started with a raw and noisy recording of one of them, made with the nice Tascam DR-40 recorder:
Note that the cuckoo is far away and it is barely audible in the recording.
I ampified the wav file using the free (and powerful) tool Audacity: CTRL+A to select all the sound; Effect→ Amplify , set new peak to -3dB. Then the cuckoo is audible (five chirps), though there are another bird chirping, a dog is barking and there are some noises from the road: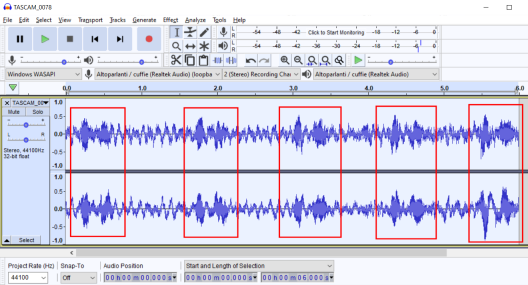 Continue reading →